*LCU Curb Alignment Bracket & Condenser Weep Holes
Water leaking into the building through the base pan drainage holes is because the curb alignment brackets were removed. When this happens, the unit does not sit properly on the curb and results in the drainage holes being positioned inside the curb or on top of the curb flange; either of which will result in water leaking into the building.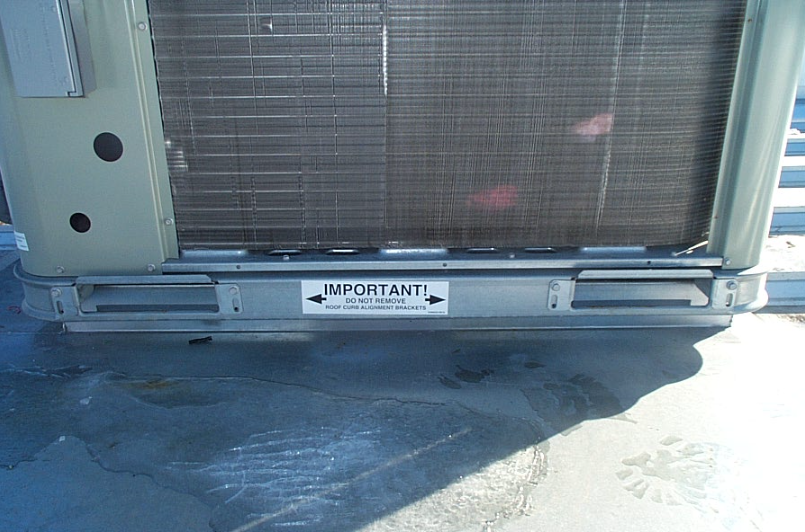 Replacement brackets can be purchased from Trane Parts (BRK03274 - qty 2) for each unit.
If the unit is already sitting on the curb, the brackets are not necessary, but to be properly aligned, the unit will have to be shifted toward the condenser end of the unit.  This will allow the base weep holes to be located outside of the roof curb.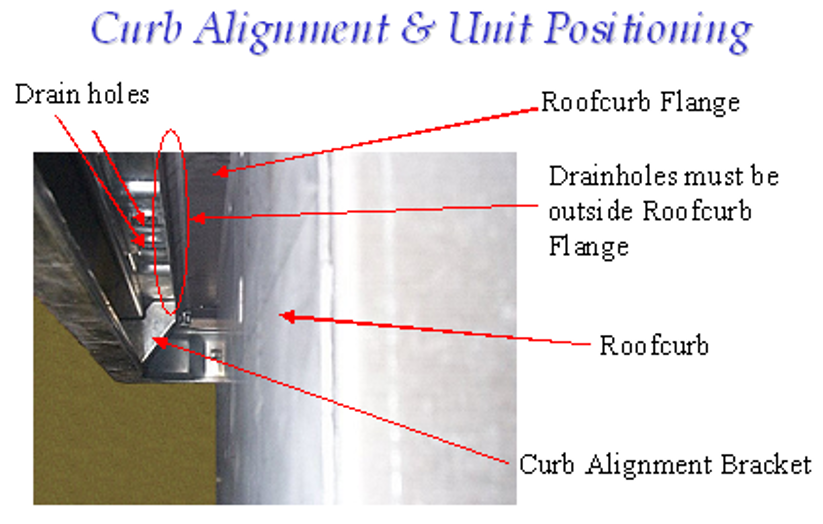 WARNING:
Information in this article is intended for use by individuals possessing adequate backgrounds of electrical and mechanical experience and who comply with all federal, state, and local laws, rules, orders, or regulations related to the installation, service, or repair of a heating or central air conditioning product. Any attempt to install, service, or repair a heating or central air conditioning product may result in personal injury and/or property damage. The manufacturer or seller cannot be responsible for the interpretation of the information contained herein, nor can it assume any liability in connection with its use.